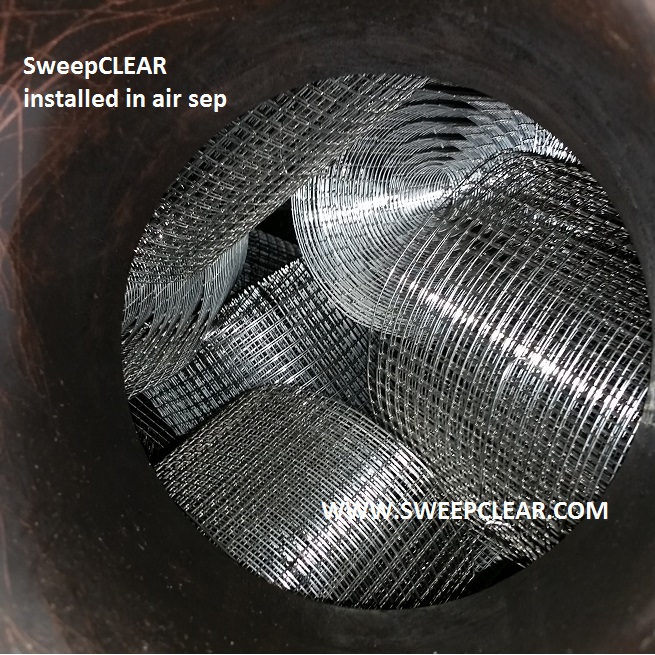 It's a RETROFIT !
Just insert SweepCLEAR "Coalescing" Fine SS WIre Mesh Media Coils into an existing Air Separator to create a low-cost, high-performance air & dirt Separator
- Remove Microscopic Air & Dirt Particles
- STOP PIPE CORROSION & FOULING
- IMPROVE SYSTEM EFFICIENCY by 10% or MORE
- Minimal Increase in Pressure Drop, 2' max
- Media is PERMANENT & Virtually Maintenance Free
- Works on HOT, CHILLED & CONDENSER Water Systems
Not only is it easy and affordable to retrofit, SweepCLEAR® works great on hot, cold and condensed water systems.
Now patented under US Patent No: 10,035,153
Ready to start cleaning your hydronic system? Contact us to see how easy it is to retrofit your existing air separator.
We are currently looking for representation worldwide. If you are interested please contact us.